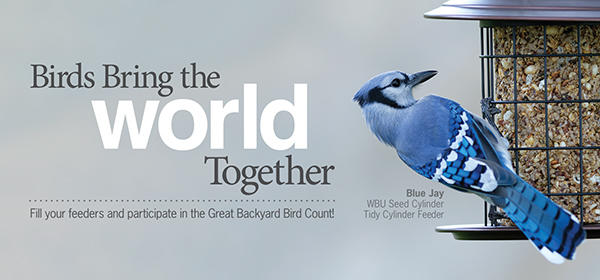 Participate in the (Worldwide) Great Backyard Bird Count
Wild Birds Unlimited is dedicated to making the world a better place by bringing people and nature together. That's why we're proud to be the founding and major sponsor of the Great Backyard Bird Count (GBBC), which takes place this year February 17-20.
The GBBC unites bird watchers from around the globe to gather real-time data on more than 7,000 bird species. It's a perfect family activity, tailor-made for kids, grandkids or even classrooms. Now is the time to get fill your bird feeders and get ready to attract a variety of birds during the count.
Visit www.wbu.com/gbbc learn how easy it is to be a part of a community dedicated to making a better life for birds around the world.
---